Day 1
Roger Millar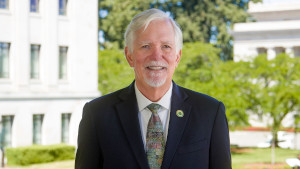 Roger Millar was appointed Secretary of Transportation by Governor Jay Inslee in August 2016. Millar oversees a 7,000-employee agency that is the steward of a multimodal transportation system and responsible for ensuring that people and goods move safely and efficiently. Prior to joining WSDOT, Roger served for five years as vice president of Smart Growth America, a national not-for-profit organization. A graduate of the University of Virginia, Millar is a Fellow of the American Society of Civil Engineers and a Fellow of the American Institute of Certified Planners. He is the Treasurer of the ASCE Transportation and Development Institute.
Catrin Einhorn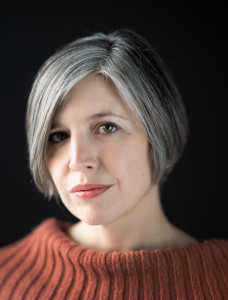 Catrin Einhorn currently covers wildlife and extinction for The New York Times. Since joining The Times in 2007, she's helped report and produce two Emmy-winning projects and was part of a team of reporters that received the 2018 Pulitzer Prize for Public Service for exposing sexual harassment and misconduct in the American workplace.  Throughout her career, Ms. Einhorn has focused on narrative-driven work in print, film and audio. In July 2020, The Times and Netflix released "Father Soldier Son," the documentary she directed and produced with Leslye Davis.  She has most recently explored the rapid growth of wildlife crossings in the US, climate change impacts on marine and polar life, and the importance of urban forests in mitigating climate change impacts. Her journalistic range includes veterans' issues, urban violence, Americans' complicated relationship with firearms, and some very special tennis courts.  In 2016, Ms. Einhorn and Jodi Kantor wrote a series about everyday Canadians adopting Syrian refugees, documenting the surprises, challenges and intense relationships that arose over their one-year sponsorship periods.  Previously, she was part of a team that examined President Obama's troop surge in Afghanistan by telling the personal stories of one battalion's yearlong deployment in a multimedia series called "Year at War."  Her work has also been recognized by the Alfred I. duPont-Columbia University Awards and the World Press Photo and Picture of the Year International Awards.  Before coming to The Times, Ms. Einhorn was a public radio reporter and a Fulbright scholar in anthropology.
Day 2
Nandini Velho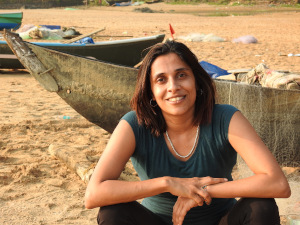 Nandini Velho's work has focussed on the human-dimensions of wildlife management as well as understanding rainforest dynamics in the tropical forests of Arunachal Pradesh. She has worked closely with local forest managers, policy makers in the Office of the then Minister of Environment and Forests, and engaged with on-ground outreach activities, including healthcare and logistical support of front-line forest staff, conservation education and writing in the popular medium. Presently she is faculty at the Srishti Manipal Institute of Art, Design and Technology and Advisor of the Singchung Bugun Village Community Reserve, Arunachal Pradesh.
Day 4
Harvey Locke
Dr Harvey Locke is a conservationist, writer and photographer who has been involved in the development of connectivity theory, promotion and practise worldwide for thirty years.  He is co-founder and strategic advisor of the Yellowstone to Yukon Conservation Initiative, co-founder and chair of the Nature Needs Half Movement, and co-author of the IUCN World Commission on Protected Areas Guidelines for Conserving Connectivity through Ecological Networks and Corridors. For the last five years he has been chair of the IUCN WCPA Beyond the Aichi Targets Task Force (Nautrebeyond2020.com [nautrebeyond2020.com]).  He lives in Banff National Park where he was very involved in the process that led to the creation of its famous highway crossing structures.