These special events being held during and following ICOET 2017 are open to all our participants. Events are offered and hosted by third parties to coincide with the conference. For more information, contact the event's coordinator listed below.
"Wild Ways: Corridors of Life" Film Screening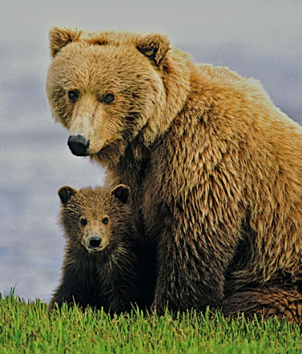 Date and Time: Sunday, May 14, 8:00–9:30 PM
Location: Room 255B, Convention Center
Coordinator: Kim Trotter, 208-709-1114, kim@y2y.net
Join leaders from the Yellowstone to Yukon Conservation Initiative (Y2Y) for a free film screening of the PBS NOVA documentary "Wild Ways: Corridors of Life," highlighting the Yellowstone to Yukon region and the Serengeti to Ngoro Ngoro Crater region as important wildlife corridors. Road ecology and efforts to provide connectivity over highways and interstates are prominently featured in the film. U.S. Program Director for Y2Y, Kim Trotter, and team members will host an informal Q&A discussion following the screening. View the film trailer.


"Born to Re-Wild" Film Screening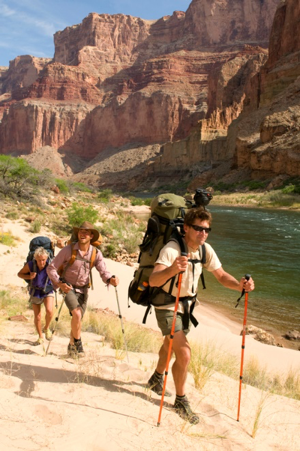 Date and Time: Wednesday, May 17, 6:45–9:00 PM
Location: Salt Lake City Public Library,
200 E 400 S Street (3 blocks from conference hotel)
Coordinator: Katie Davis, 801-560-2414, k.davis@wildlandsnetwork.org
Join Wildlands Network staff and members of the conservation and outdoor recreation communities for a free screening of "Born to Rewild," a film that follows adventurer and conservationist John Davis on a 5,000-mile trek from Sonora, Mexico to British Columbia through the Western Wildway, a continental wildlife corridor along the western spine of North America, during an epic conservation journey called TrekWest. Award-winning adventure cinematographer Ed George filmed John's story of ground-truthing wildlife corridors and the concepts of his mentors—while weaving together the citizen and science-based groups on the front lines of reconnecting and protecting wildlife corridors and animals on the move. View the film trailer.

Colorado River Rafting Trip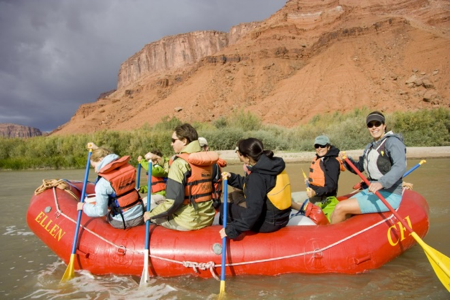 Date and Time: Friday-Sunday, May 19-21
Location: Moab, Utah
Cost: US $350 per person
Coordinator: Patty Cramer, 435-764-1995, cramerwildlife@gmail.com
Close out your visit to Utah by riding the rapids! Organized through the Canyonlands Field Institute (CFI), this 3-days, 2-nights guided rafting and camping trip will travel down the Colorado River through stunning natural scenery near the city of Moab in eastern Utah. CFI provides your meals, coffee around the campfire, and hiking stops along the way for geology and ecology talks. Participants can rent sleeping bags and pads, tents, and waterproof splash tops from CFI or bring your own gear. Contact trip leader Patty Cramer to coordinate carpooling and vehicle rental to take you from Salt Lake City to the launch site. The trip is limited to 25 participants. A US $100 non-refundable deposit is required when registering. Link to register for this trip.

Please Note: Special events listed here are planned and provided by third-party organizations operating independently from, and not contracted with, ICOET and NC State University. Events held off-site from the conference venue are managed by persons not employed by ICOET and NC State University. All associated activities, requirements, costs, and liabilities for off-site events are the sole responsibility of the third-party organizations and the participants.
Photo credits: Bears image by Boyd Norton. Hikers image by Kristen Caldon. Rafting image by Canyonlands Field Institute.